From the hotel group behind Cloak & Dagger, this new 70s-themed craft cocktail bar is the latest addition to the historic bowling alley and live music venue.
As The 20 ways of Mahall approaching its 100th anniversary in 2024, it is fitting that the entertainment complex is entering a new era.
Over the past year, the historic event venue has built a reputation for more than rock shows and vintage bowling. Bar manager Cassie Trainer's themed nights and immersive cocktail menus have garnered a cult following, and chef Parker Shaffer's Parky's Pop-Up, featuring gourmet, over-the-top bar food, is the Lakewood's best kept dining secret.
Now Cory Hajde, who took over ownership of Mahall's in 2021 and is also co-owner of Cloak & Dagger in Tremont, is ready for the business to take the next step. Pins & Needles Bar and Lounge, an immersive '70s-themed cocktail bar, opens this Thursday in the basement of the Mahall.
"I just want to put the responsibility in the hands of people who know how to give customers an experience they won't find anywhere else," he says.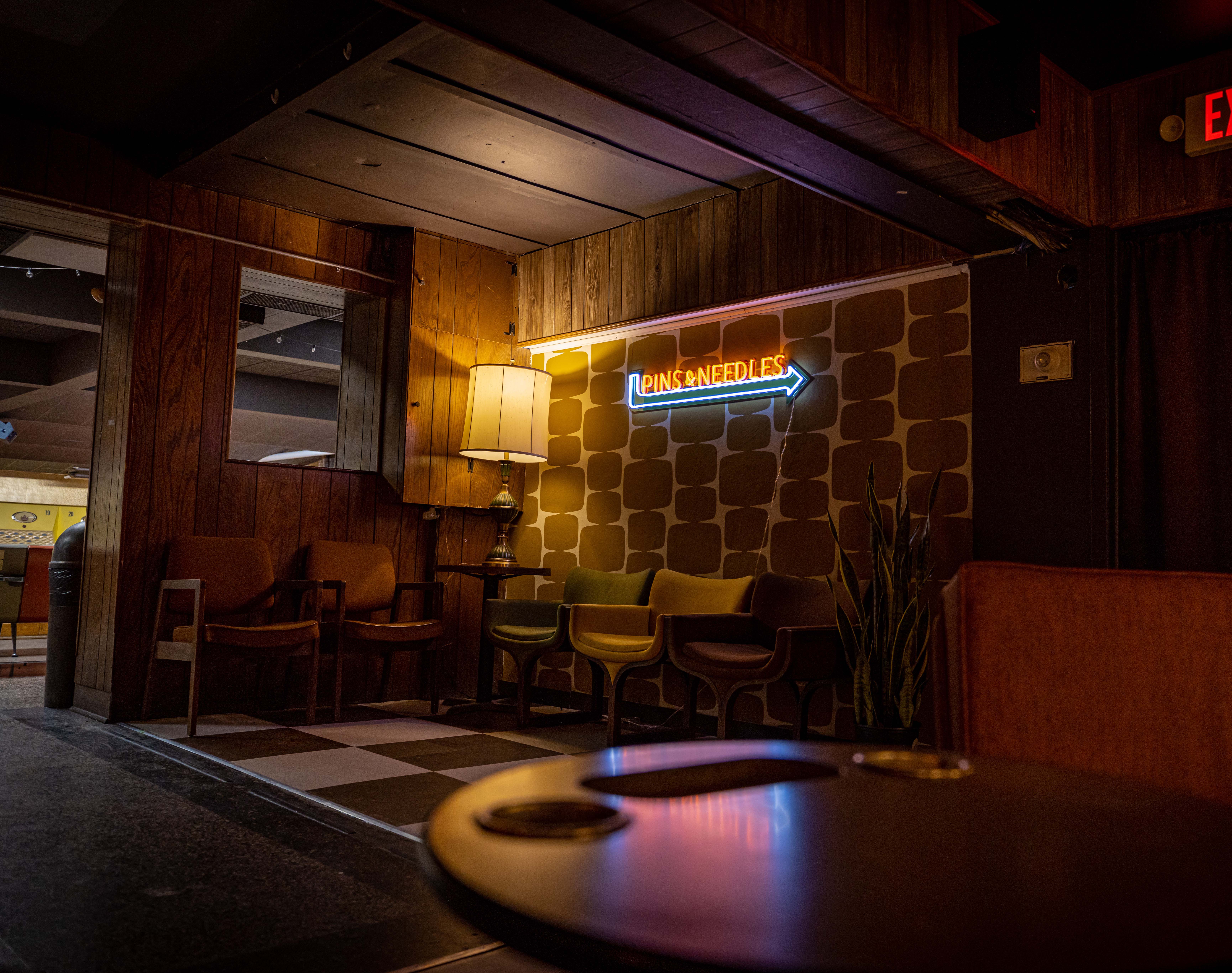 Space
Yes, this basement – the same one where you saw your little cousin's shitty DIY punk band play. Only now, the seedy cave looks more like a luxurious version of your parents' or grandparents' old basement with wood paneling and shag carpet. Pins rattle in the background of the 25-seat living room of vintage and second-hand plush armchairs and leather sofas.
On the '70s vinyl wall (hence the needle in the name), James Taylor watches over the eight walk-in stools of the custom-built lighted stone bar built by contractor Kevin Burrows. Dennis Tvdrik served as project manager and led the design and decor, though Trainer's signature style inspired the place, says Hajde.
"It's kind of like a time portal," Hajde explains. "When you go downstairs to go bowling, it's like the 1960s. The upstairs music room is kind of like the 90s, and I was like it would be really cool if we could do something which was very 70s."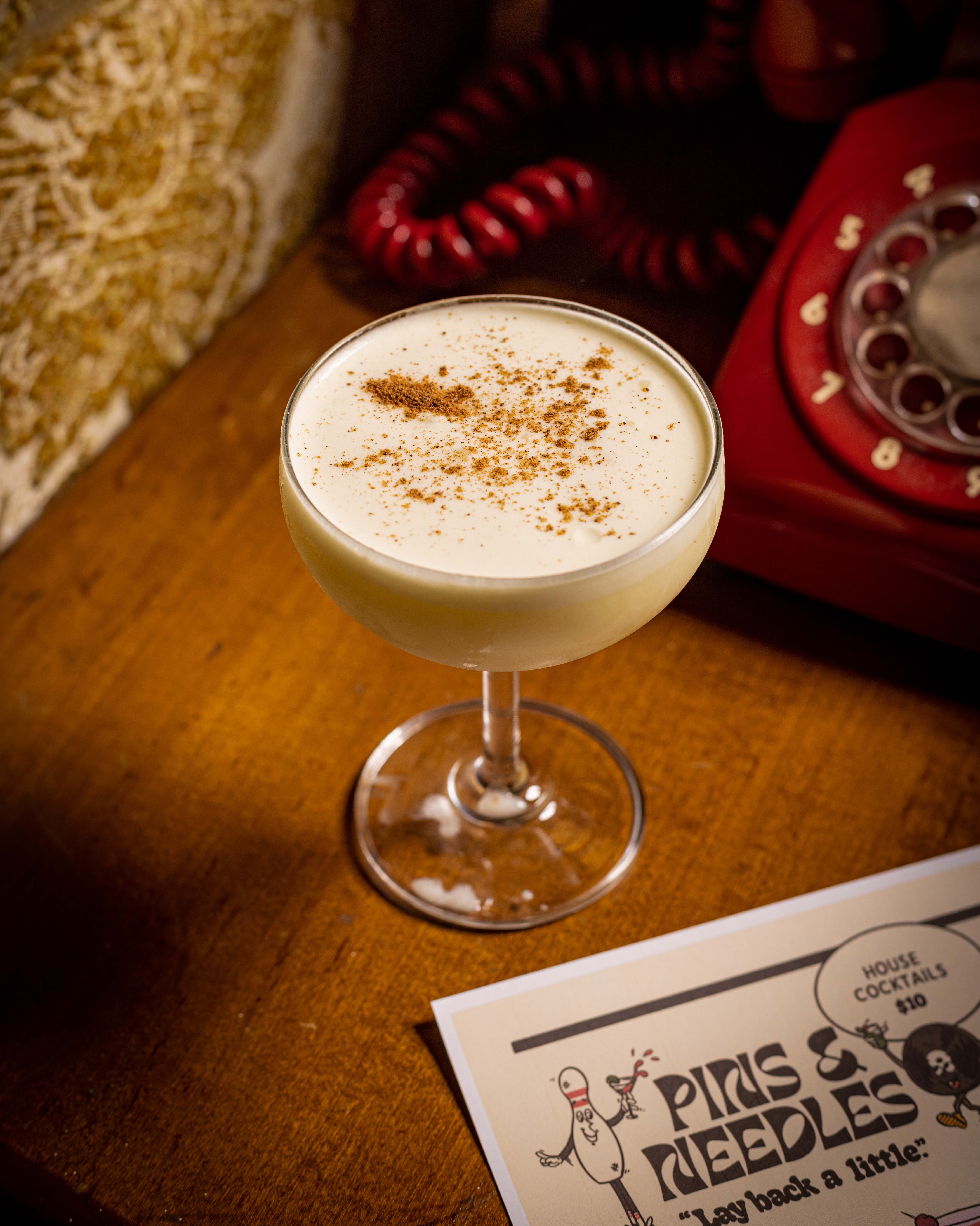 The drinks
On the other side a menu of 19 cocktails, Pins & Needles brings the Cloak-&-Dagger ethos to a line of precision-crafted '70s classic cocktails ($10). Mai Tais, Blue Hawaiis and Painkillers provide a tiki vibe, while Manhattans, Negronis and Martinis hark back to the days of liquid lunch. But a bit of education is to be had in rarer offerings like the Harvey Wallbanger with vodka, Galliano liqueur and orange juice, and Grasshopper with creme de menthe, creme de cacao and cream. Daddy's beers such as Hamm's ($3) and Stroh's ($3) round out the menu and provide a nice affordable twist on the menu. And of course, a bowling alley must have a White Russian.
"Daddy's beers and craft cocktails are kind of polar opposites," says Hajde. "But we wanted to perfect the recipes for these 70s classics."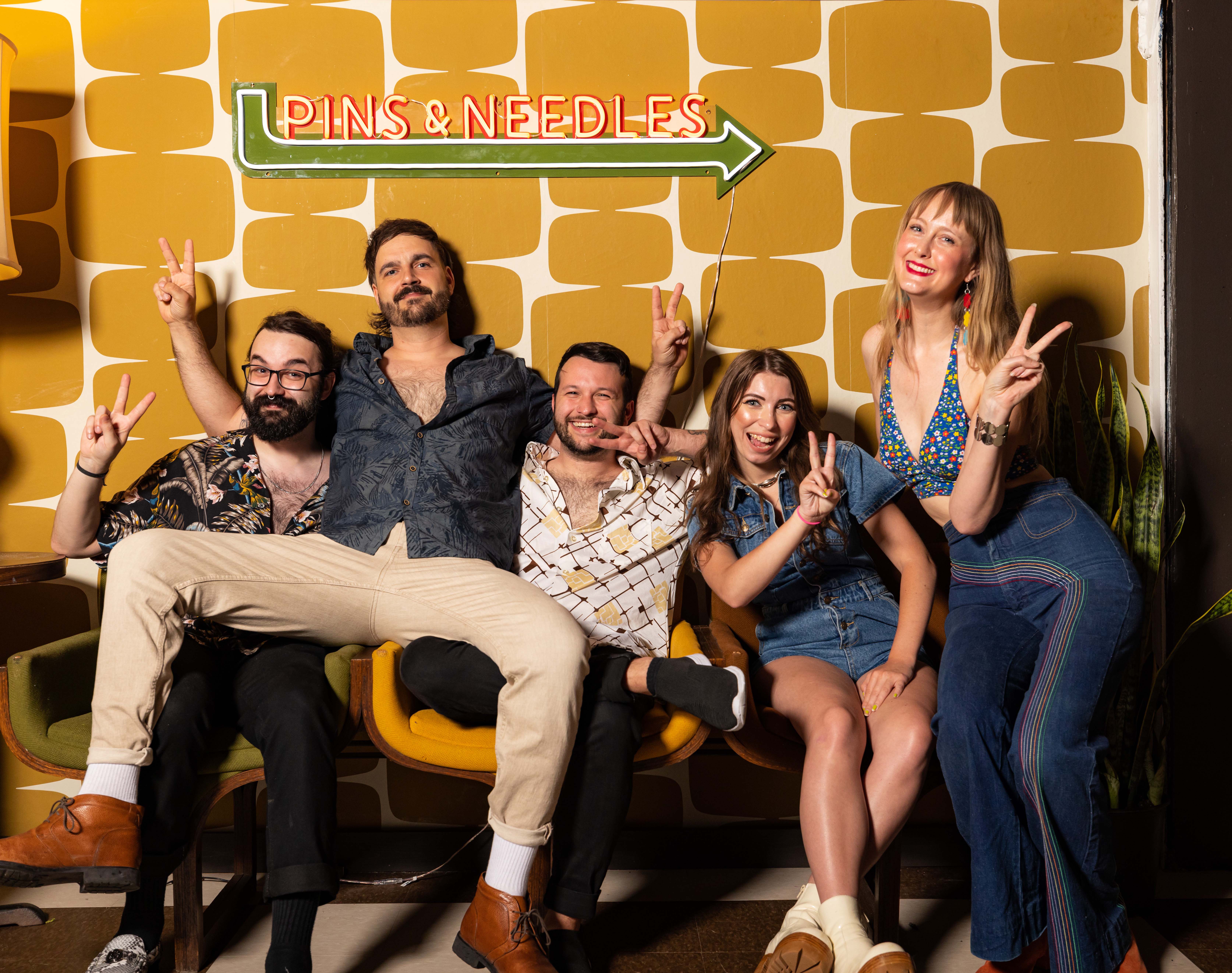 The future
Now, before eyes pop out of your hipster heads, Mahall as you know is not dead. Sure, the basement shows are gone, but they were on the way out long before COVID, says Hajde, with just 30 in 2019. The great hall will continue to offer a range of shows from local acts to midrange. Hajde thinks the increased foot traffic will only help the live music program.
"There's more and more of an integrated crowd," he says. "They'll walk around the music room, even if they're just there for a drink, because they trust the consistency that there will be a band they want to see."
As for the future, this is far from the last update to the Detroit Avenue entertainment complex. By 2024, Hajde hopes to launch a few other projects that are currently on hold, including one that could solve that "slow summer" problem, when ticket sales and bowling attendance plummet.
"Preservation is still a number one goal for us as we continue to work on the space. It's an institution," he says. a destination for everything."