Five places to party on Cinco de Mayo
Original blog by Jen Brignall-Strong from Bring the tailgate
Just like everyone is Irish on St. Patrick's Day, we all get a little Mexican on Cinco de Mayo. While the holiday is traditionally celebrated to commemorate an 1862 military victory over the French, the rest of North America has adopted it as a day to honor Mexican culture and its delicious contributions to the culinary world. Like you really need an excuse to eat tacos.
Around Windsor-Essex we are lucky to have so many amazing places to celebrate the day with fabulous food and cocktails. Whether you crave authentic Mexican fare or are looking for unique fusion dishes with a twist of the classic, our local Mexican restaurant scene has something for everyone.
Looking for a place to party on the fifth? Here are some of my favorites in the area…
MI CASITA
429 Wyandotte Street East, Windsor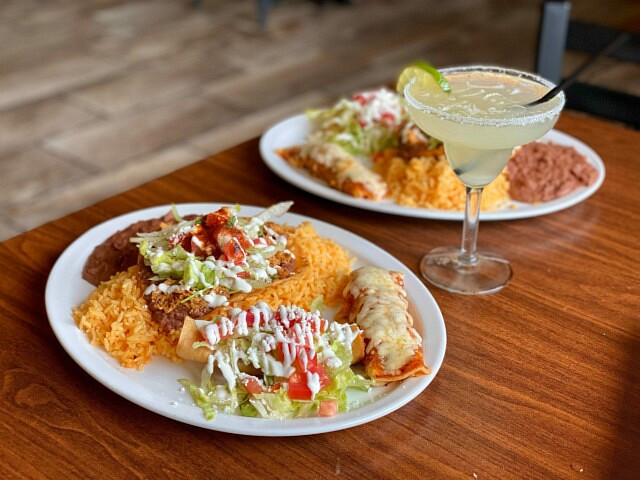 Located in downtown Windsor, Mi Casita has been one of my go-to spots for authentic Latin cuisine for years. Specializing in fresh made-to-order Mexican and Salvadoran dishes, including ultra-popular tacos, burritos, pupusas and birria tacos, their food is always amazing. I also like the welcoming atmosphere and the staff are always so friendly. Another bonus? Complimentary warm tortilla chips and salsa while you consider your meal choices.
Want to start your meal on a cheesy note? Be sure to order a queso flameado; Mexican beef sausage crumble and melted mozzarella served with tortillas or nachos.
Their extensive menu offers great value and great options. Don't know what to order? With the Casita combination, you don't have to. Do it your way and choose three items from tacos, enchiladas, sopes (tostadas), quesadillas and flautas. Your custom combo is served with their amazing seasoned rice and refried beans and if you're able to finish your meal, you probably won't need to eat for the rest of the week.
Their drinks menu completes the experience, with a variety of Mexican beers and tequilas, as well as refreshing cocktails.
For Cinco de Mayo, the restaurant offers a full day of fun starting at noon, with extended hours, a DJ and of course, fresh lime margaritas and delicious Latin cuisine. Bring your appetite and your dancing shoes!
THE DIABLO
16 Main Street West, Kingsville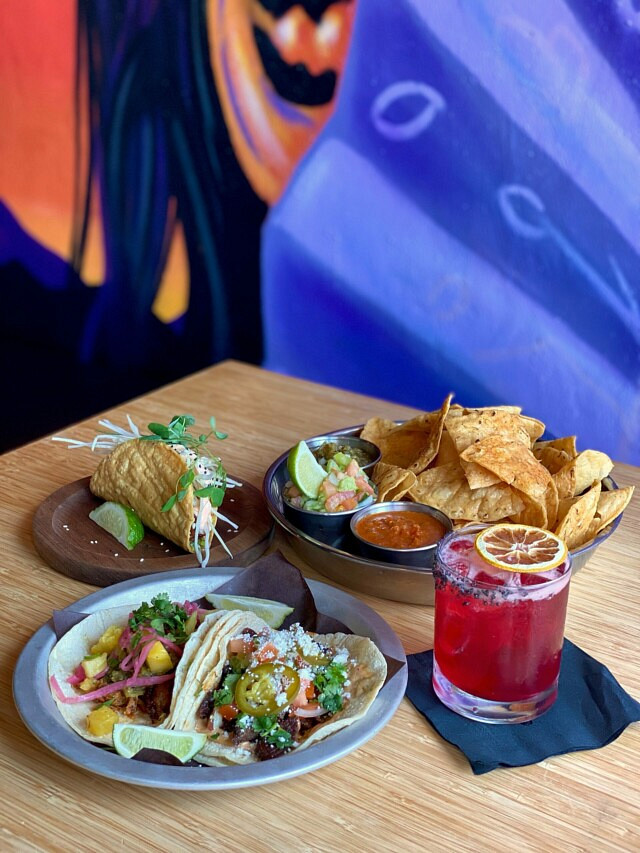 Wherever you live in Essex County, it's worth heading to Kingsville to visit El Diablo. Like seriously; Get in the car right away. Their tacos are life changing.
El Diablo is not what you would call a traditional Mexican restaurant, but rather a place to enjoy delicious tacos, globally inspired cuisine, and craft cocktails. I love the hibiscus margarita; so refreshing and fruity.
The attention to detail in each dish is so impressive. Everything is beautifully plated and the flavors are so balanced. I'm pretty sure I cried tears of joy the first time I bit into their tuna tartare taco. It was as if the sushi and tacos came together in perfect harmony. The tacos al pastor and carne asada are equally delicious, and they also have a variety of other meat and vegan taco options.
They also focus on using fresh, local ingredients. How local? Sitting at my table, I saw the owner cross the street to the butcher in Kingsville to take an order of meat. You can't get much cooler than that.
Visiting Cinco de Mayo? Take advantage of their regular Thursday special: free chips and salsa with the purchase of a pitcher of margarita. Their fresh cut fries and homemade salsa are addictive, so trust me; it is a good investment.
A play especially for the occasion is a fun play about Mexican street corn: Buffalo Elote Chicken Wings. Crispy wings coated in Buffalo sauce, cream, queso cotija, coriander and tajin spices. I haven't tried them yet, but I'll go on and assume they're amazing.
THE BOSS
13454 Tecumseh Road. East, Tecumseh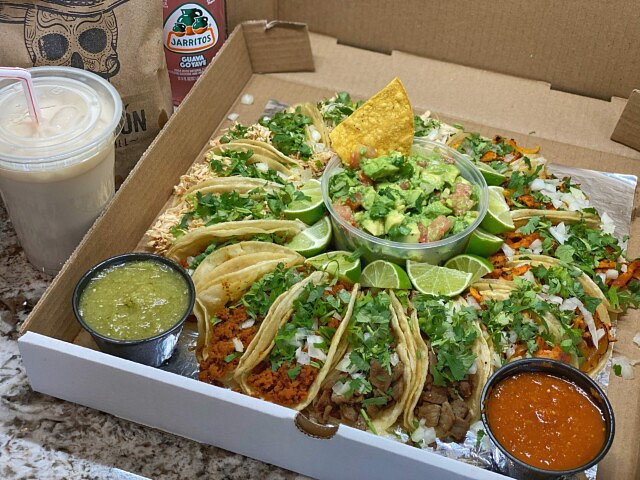 Celebrate at home with the familia? El Patron Mexican Grill in Tecumseh offers amazing feasting options to feed a crowd.
Along with their traditional taco box and new birria taco box, they will be giving away a special fiesta taco box to mark the occasion.
Their Cinco de Mayo fiesta taco box features a ring of 15 tacos with a guacamole in the center and fresh tortilla chips. Pick your taco protein (I always include chorizo ​​and al pastor) and guac spice level (I miss the mild, but they'll do it medium or spicy too.)
Fancy something different? Browse their regular menu for a mouth-watering selection of authentic Latin American cuisine, including enchiladas, tortas (Mexican sandwiches), and burritos. There are also a few fun Tex-Mex-style creations, including chimichangas, puffy tacos, and chori fries: crispy fries topped with cheese sauce, sour cream, pico de gallo, and crumbled chorizo. A higher level of supreme fries.
They'll even be serving two authentic homemade specialty drinks that day: Pineapple Agua Fresca and Horchata, a traditional Mexican rice drink sweetened with cinnamon and sugar. If you've never tried it, be sure to order two: one for the car ride and a second for when you realize it's one of the most delicious things you've ever had. .
THE BIG CANTEEN
1000 Drouillard Road, Windsor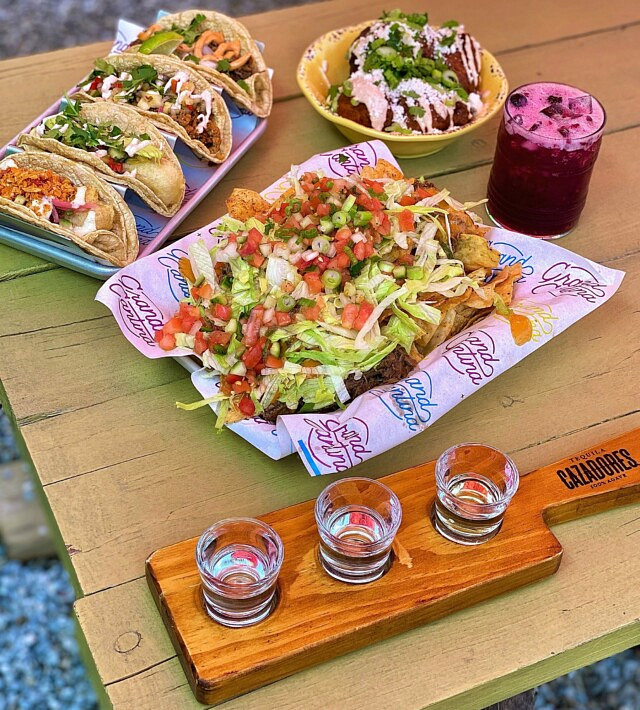 Winner of the 2022 Best of Windsor-Essex awards for 'Best Taco Restaurant' and consistently ranked as one of the best taco restaurants in Windsor, The Grand Cantina is a no-brainer. Not only do they have delicious food, but it's also a super fun place to hang out; with a vibrant atmosphere and a stunning Dia de los Muertos mural by DERKZ.
Although not a traditional Mexican restaurant, this Ford City favorite offers an eclectic menu of Mexican street food and unique taco creations with Latin and Asian influences. Every time I visit (which is quite often) I always have a hard time deciding what to order because I basically want one of everything. Some of my "must-have" items? Duck fat fries, street corn fritters and their Naaaaaccchhhoooo Libre nachos piled high with Mexican cheese, pico de gallo, queso, lettuce, scallions and your choice of protein.
Of course, you have to eat the tacos. They have almost a dozen choices and you can mix and match your own little combo. The barbacoa is a personal favorite, as is the new pineapple chorizo. They also have two delicious vegan options, as well as chicken, carnitas, mahi mahi, shrimp, and even duck. They're all great as is, but if you want to take it up a notch in the heat department, be sure to ask about their homemade hot sauces (I recommend the dill pickle…amazing.)
They also have a fun drink menu with lots of options, including cocktails, Mexican and local beers, tequila tasting flights, and non-alcoholic choices like agua fresca, Jarritos, and coffee-proof margaritas. zero. Special for Cinco de Mayo, they'll mix pineapple margaritas with Teremana tequila (a small-batch tequila from Dwayne "The Rock" Johnson.)
Chicano tacos and tequila
219 Dalhousie Street, Amherstburg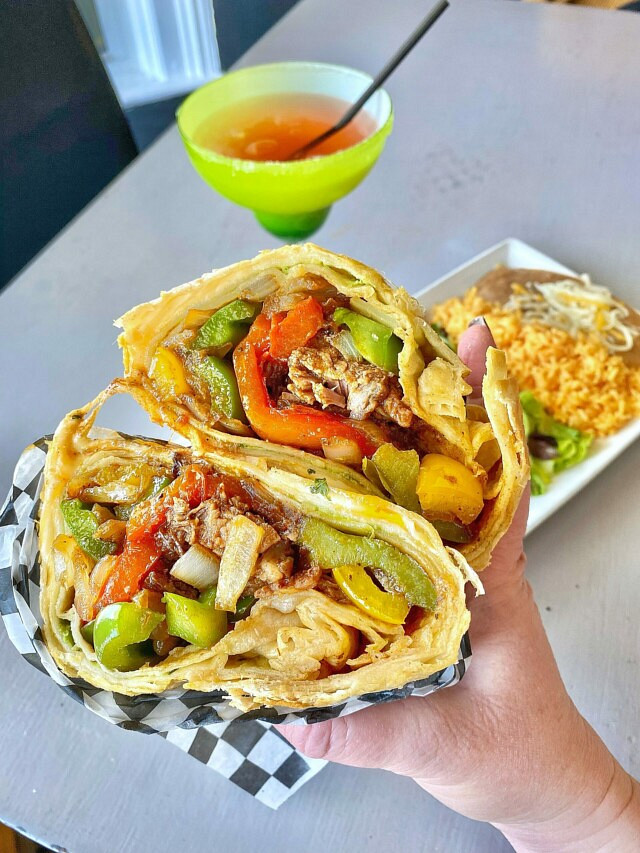 If you're planning on celebrating Cinco de Mayo at Chicano, I have two words for you: come hungry.
This historic house-turned-restaurant serves incredible authentic Mexican cuisine with its own special twist on the traditional, including a variety of tacos served a la carte and topped with cilantro and onions, or "Canadian" with cheese, lettuce , tomato and coriander cream. They also offer other favorites including enchiladas, fajitas, burrito bowls, tostadas, and "medium nacho" pizza.
I really enjoy the warm and relaxed vibe of this place; a great place to sip a margarita and catch up with friends while you dig into an appetizer and wait for your feast. I suggest starting with the ooey, gooey Chicano's Cheese; spicy mexican chorizo ​​sausage melted with a three cheese blend and served with warm tortillas.
I also love ordering their Don Ray burrito, but I have to warn you: it's not for the faint of heart. It's layers upon layers of flavor with cheese, guacamole, roasted peppers, onions, cilantro cream and ultra-tender carne asada. It's so big they need THREE tortillas to roll it all up and you probably need at least two stomachs to eat it. I usually manage to make half of it before deciding to wrap the rest for leftovers. Pro tip: He also made a great breakfast the next day.
Story sponsored by Tourism Windsor Essex. For more details on Tourism Windsor Essex click on their website or visit them on Facebook, Twitteror Instagram.